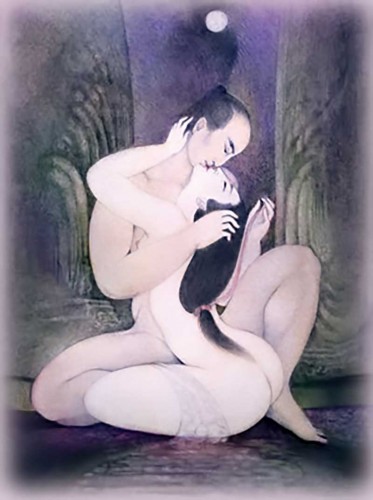 TANTRA: The Yoga of Love and Transformation
Tantra: coaching, consultation, mentoring for couples and individuals
Enrich the relationship you have with each other and life.
The god of love is courting you.
– Every perception is an invitation into revelation.
Hearing, seeing, smelling, tasting, touching.
– Ways of knowing creation,
Transmissions of electric realization.
The deepest reality is always right here.
– Encircled by splendor.
In the center of the sphere
– Meditate where the body thrills
To currents of intimate communion.
Follow your senses to the end and beyond.
– Into the heart of space.*
You may not know how strong your desire is.
Perhaps you are wrapped in anger, depression, or frustration.
Still, Tantra speaks to you.
Tantra speaks to lovers who long to share the great mystery of life with a beloved.
Without ever bypassing the dark places, Tantra shows you
Your unvarnished essence.
Offers a road map to the vibrating aliveness of being and loving.
A way to meet in intimate celebration.
Tantra is a whole life philosophy unlike any other.
It embraces every one of the difficulties you face and shows a way to be generous and kind with difficulties that seem unchangeable.
Johanina and Andy have been exploring many aspects of Tantra for over forty years and have a good sense of how it can enhance your relationship and your life. They are passionate and committed to serving people who wish to discover the truth of their being, so they can fully share with those they love.
Three hour Sessions and One, Two, Three Day Retreats in Ajijic, Mexico.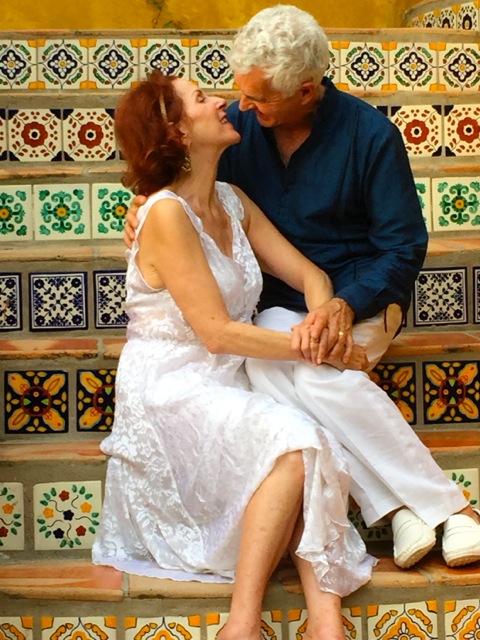 All around you, in every moment,
The world is offering a feast for your senses,
Songs are playing, tasty food is on the table,
Fragrances are in the air,
Colors fill the eyes with light.
You who long for union,
Attend this banquet with loving focus.
The outer and inner worlds
Open to each other.
Oneness of vision, oneness of heart.
Right here, in the midst of it all,
Merge with the elation
Become identical
With the ecstatic Essence
Embracing both worlds. *
Traditionally Tantra was passed down directly from teacher to student during a period of study and apprenticeship that could last decades.
Johanina's love affair with these teachings began in 1972 and Andy was introduced to Tantra in 1989. We have studied the teachings and practice of the 64 Arts of Love, and several lineages of Tantra and weave them seamlessly into the work we do.
We don't see ourselves as spiritual teachers. Tantra is not a religion or a belief system. It is a way to understand the nature of consciousness and the great mysteries of life. The Tantric philosophy is a gentle presence in our way of life that we share upon request.
If you are curious and interested in these teachings and want to know how they can expand and enhance the love in your life, we are happy to offer our expertise and familiarity with the teachings and practices.
Click here to learn more.
About our lineage:
Johanina:
In 1972 Johanina began Tantric Buddhist study with Chogyam Trungpa, in 1984 she took sunnyas with the Indian mystic Osho, and spent 1985-89 studying with and assisting Charles and Caroline Muir in their Tantra workshops. In 1990 she co-founded the Center for Passionate Living and offered workshops, ongoing groups and teacher training in modern Tantra. In 1993 upon the invitation of Stan Dale, Johanina created a Tantra workshop for the Human Awareness Institute. Her workshop was a part of the Love, Intimacy and Sex workshop series until 1998. In 1998 Johanina introduced Relational Tantra at the International Imago Therapy Conference. She is the co- author of The Idiot's Guide to the Kama Sutra. Johanina has studied with Tantric scholars: Daniel Odier, Douglas Brooks, Christopher Tompkins, Chris Wallace; and Kirin Mishra, Parvathi Devi, Sw. Veda Baharti of Rishikesh. In 2006, she was initiated to the Tantric lineage of the Himalayan Masters by Sw. Veda Baharit.
Andy's Lineage:
In 1989 Andy began studies with the modern Tantric teacher Sunyata Saraswati. He has taken advanced training with Margo Anand and Daniel Odier. In 1993 Andy was featured in the video Ancient Secrets to Sexual Ecstasy.
* From The Radiance Sutras 112 Tantra Teachings for Opening to the Divine in Everyday Life by Lorin Roche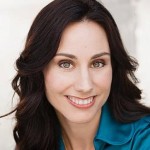 "Johanina's deep insight and skillful approach to helping others to more fully integrate their human experience in powerful ways is both inspiring and much needed in our world.
I could not think of a better person to trust with my innermost journey."
– Saida Deslettes, Author, Succulence Seminar Leader at World Wide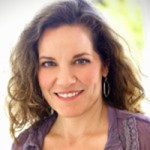 "Johanina has the rare gift of being able to feed my mind, body and soul in a way that is deeply honoring and balanced. She makes the work of tantric scholars accessible, real and relevant. The practices allowed me to rapidly integrate the learning in my body.
Her presence, compassion and expertise in creating a sacred container within the group allowed my heart to open and my emotions to guide me into vulnerable, new and powerful places. A tangible transmission takes place inside circle with her. How refreshing to be with a gifted spiritual teacher who has both feet so firmly on the earth. She is truly a gift."
– Lisa Schrader, author & coach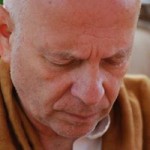 "Johanina may be the only westerner teaching matured oxytocin "orgasm" far beyond the freudian-reichian-barbach paradigm of pleasure.
She is a trustworthy and loving light within the world's sometimes confusing tantra community- guiding many thousands of seekers with her writings, retreats and trainings, all from the heart and with decades of wisdom and practice."
– Stuart Sovatsky PhD, Author Yoga of Advanced Spiritual Intimacy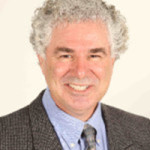 "Johanina Wikoff is an extraordinary teacher. She has extensive knowledge of the history and ancient traditions of Yogic and Buddhist Tantra, as well as a firm grounding in various modern therapies and modalities. Easy to talk to, informative and very compassionate, Johanina is one of my favorite guides."
– Chip August, relationship coach and communications expert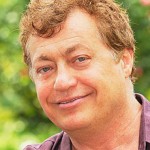 "Johanina is one of the top therapists in the country. She provides an exceptionally safe environment for emotional healing."
– Charles Muir, author, Tantra, The Art of Conscious Loving
Schedule your free 30 minute consultation