Read What People Say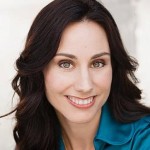 "Johanina's deep insight and skillful approach to helping others to more fully integrate their human experience in powerful ways is both inspiring and much needed in our world.
I could not think of a better person to trust with my innermost journey."
– Saida Deslettes, Author, Succulence Seminar Leader at World Wide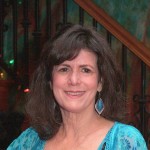 "Johanina is a superb therapist. We went to her for couples counseling and we both loved her and trusted her. She is very wise and insightful. She helped us see and understand our issues in a much clearer way.
I recommend her highly."
– Eileen Barker, attorney, mediator. San Rafael, CA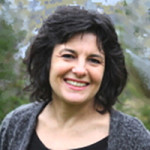 "I have worked with Johanina for many years individually, as part of a couple, and in many group sessions. Johanina brings insight, compassion, intelligence to her work with people. She draws from a vast toolkit of skills and knowledge gleaned from years of psychological and spiritual study, and she effectively uses mind-body therapy techniques, effective listening, support, and, at times, keen advice.
She is a skilled group facilitator. Long ago I stopped referring to her as my therapist. To me, she is my 'Wise Woman' – my mentor, teacher, friend."
– Ericka Lutz, author, professor, writing coach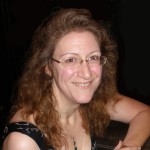 "Johanina Wikoff is one of the most amazing teachers and guides that you'll ever find. She embodies the entire life philosophy that she conveys, and she serves as both a teacher and a mentor. You'll want to be her when you grow up.
That is not to say that learning from her is easy. You've got to be really ready to take a good, look at your honest, true, unvarnished self. Johanina's skill enables her to guide you through those hard patches and dark places with the right mix of compassion, honesty, and directness. Then the breakthroughs are amazing, giving you the clarity to be able to look at your life in new, real ways and know that you – not your parents, not your stories, not your peccadilloes – that YOU can be in charge of driving your life in the direction you want."
– Laura Leff, project manager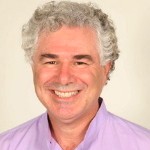 "Johanina Wikoff is an extraordinary teacher. She has extensive knowledge of the history and ancient traditions of both Yogic and Buddhist Tantra, as well as a firm grounding in various modern therapies and modalities. Easy to talk to, informative and very compassionate, Johanina is one of my favorite guides."
– Chip August, relationship coach, communications expert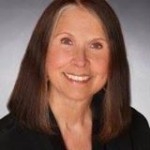 "I have long been an admirer of Dr. Johanina's work with couples and singles. And now that she has begun working together with her partner, Andy Milberg, I am even more excited to recommend her work to anyone seeking a relationship of ever-expanding growth, pleasure, intimacy, and fulfillment. Both Johanina and Andy bring many years of experience to their craft. They are pros at what they do. And besides having a rich body of tools and practices to offer, they also practice what they teach. It is a rare opportunity to work with and learn from a couple who are continually honing their skills through their own personal experience."
– Susan Campbell, Ph.D., author of The Couples Journey, Getting Real, and 5 Minute Relationship Repair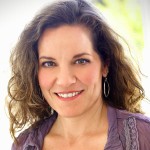 "Johanina has the rare gift of being able to feed my mind, body and soul in a way that is deeply honoring and balanced. She makes the work of tantric scholars accessible, real and relevant. The practices allowed me to rapidly integrate the learning in my body.
Her presence, compassion and expertise in creating a sacred container within the group allowed my heart to open and my emotions to guide me into vulnerable, new and powerful places. A tangible transmission takes place inside circle with her. How refreshing to be with a gifted spiritual teacher who has both feet so firmly on the earth. She is truly a gift."
– Lisa Schrader, author & coach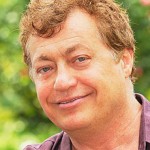 "Johanina is one of the top therapists in the country. She provides an exceptionally safe environment for emotional healing."
– Charles Muir, author, Tantra, the Art of Conscious Loving
"An exceptional teacher, she compassionately engages people at the deepest levels."
– Oona Mourier, PhD, author, Secrets to Bedroom Bliss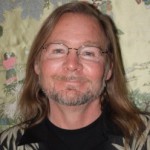 "Her ability to work with emotion through the body is simple, elegant, and profound."
– Daniel Giamario, astrologer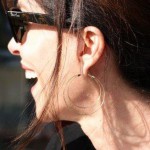 "Her love for people, her devotion to learning, listening, guiding and exploration gave me the tools to move forward in my life with a Knowing. Learning to breathe, learning to be honest, to be willing to look internally and fine tune the person that is me. Johanina showed me through patience and love and without judgment, that there is always a light at the end of the tunnel and everything will work out as our natural state is one of Well-Being.
There are people who walk this earth who Heal. Johanina is the first, second and third step to becoming a more expanded, enlightened and joyful person. Her workshops are engaging and interactive and it's clear she has an expansive breadth of knowledge to impart if you are willing to listen."
– Patricia Paisal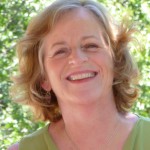 "The inquiry process is an integral part of my work with others, and the depth of that work with Johanina has made it possible for me to reach deeper in myself, and to walk others through their discovery of personal wisdom. She well modeled that curious mind, and opened the space of full acceptance which I bring to my own work with clients — and which they acknowledge as a powerful catalyst for their own growth.
I am grateful for her open heart, her kindness and loving presence, her holding of me as I am held by Spirit — with love. I am clear that she has been one of the torch-bearers on my path."
– Holly Mitten, JD, Life Facilitator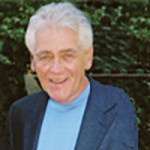 "Johanina Wikoff is a real treat. She is a door-opener to yourself and your life. She is wise, kind, skilled, compassionate, bold, strong, gentle, real, and humble. She is a fountain of love.
Do yourself a big favor and spend some time with her… in private sessions or in workshops. Fill yourself up with self-love, compassion, new skills and deeper perspectives. I always find myself feeling more alive and hopeful after being with her."
– R. Geggie, Sebastopol, CA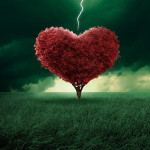 "I have worked in close conjunction with Johanina on many of our mutual clients and refer to her for her integrity, strength of character, and very special and sensitive therapy."
– Robert Oliver, MD (Ob-Gyn), PhD, sex therapist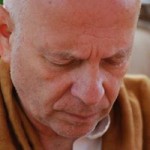 "Johanina may be the only westerner teaching matured pariyanga of madhu oxytocin "orgasm" far beyond the freudian-reichian-barbach paradigm of pleasure.
She is a trustworthy and loving light within the world's sometimes confusing tantra community- guiding many thousands of seekers with her writings, retreats and trainings, all from the heart and with decades of wisdom and practice."
– Stuart Sovatsky PhD, Author Yoga of Advanced Spiritual Intimacy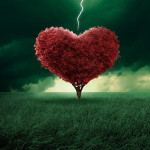 "Talking with Johanina on and off for ten years has resulted in major personal growth and insight into complex family relationships. She combines practical problem solving with empathy and compassion."
– Mark, MD, Psychiatrist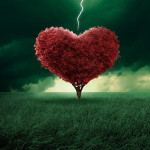 "Johanina quickly lead me to identify several core negative thought patterns that originated in my early childhood. These were virtually invisible to me before I began working with her, yet they clearly were a primary force limiting my personal growth. Over time, I have been able to face these patterns and limit their influence in my life. For the first time ever I have begun to experience 'living from my true essence'.
I am tremendously grateful for the new life path she has helped me discover and navigate."
– Nathan, Physician & Entrepreneur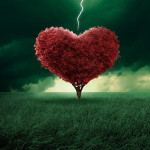 "My husband and I have struggled with sex and intimacy issues for much of our 15 year marriage. We have been to a handful of therapists over the years, but none were able to help us.
Dr. Johanina Wikoff has helped us identify complex lifetime patterns, and offered helpful remedies for change that allowed us to enjoy sex and each other more."
– Sandra and Charles, 2014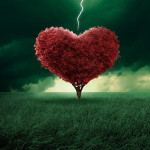 "Up until meeting Johanina, I had personally viewed therapy as useless and believed that key events in my life could not be undone.
Johanina's insights have been consistently gentle but firm, amazingly spot-on and always delivered with compassion and without judgment.
At times, ideas conveyed have felt to me like they've been packed with the power of a flashlight in a cave. …her words have truly served to shine soft rays of light and hope into the darker sides within."
– FN, Artist, Musician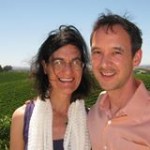 "Johanina took me to places within myself that I could never have explored without her guidance and companionship. She is simultaneously gentle, firm, sharp, patient and unrelentingly kind.
I think everybody needs a Wise Woman, and I'm glad that Johanina is mine."
– Saill White, Web designer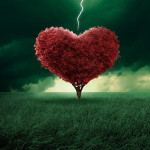 "Kind, mindful and wise. I have worked with her on and off for seven years, on a truly wide range of issues, solo and with my wife.
I was a psychotherapist in a previous career and give Johanina my highest and unqualified recommendation."
– Bill H, MD, psychiatrist, San Francisco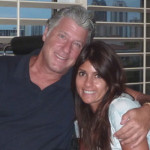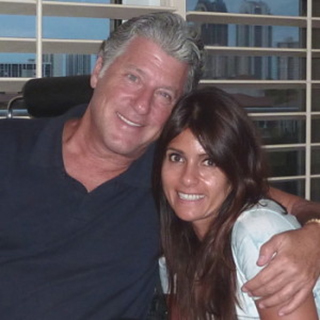 "Patricia and I were stuck and unsatisfied in our relationship. We brought Johanina and Andy to South Florida.
These brilliant relationship coaches led us on an intense journey, exploring our thoughts and feelings in a kind and compassionate way.
The hard work they guided us through opened our eyes and our hearts. Patricia and I are forever grateful.
"P.S. We are shopping for an engagement ring with smiles on our faces."
– Paul and Patricia
Schedule your free 30 minute consultation